Addicts cannot care.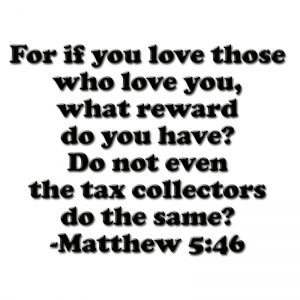 Don't take it personally.
Their pleasure centers are being blocked by the drugs. They don't understand that they are not the same. They are deceived into believing that you are the one who has changed. They are no longer able to comprehend true compassion. They will take advantage of your kindness.
They can't help it.
They have come to believe that they are entitled to whatever they take from you, willingly or not, they are entitled. They have come to believe that whatever they have to do to feed their habit, it's okay. For them, stealing the peace and possessions from you and your home is the means that will be justified in the end.
They can't help it.
Don't take it personally. They really are not the same person who you gave birth to, were raised with, married, were a friend of.
They are not the same.
It is as if their body has been invaded by another being. It's no longer your son, your daughter, your husband, your wife, your sister, your brother, your mother, your father, your auntie, your uncle or your best friend that lives in that body. It is something created by a force that drives them to drink more than anyone needs to drink, use or abuse drugs, legal or illegal, watch porn, overeat themselves to death, shop for things they cannot afford or don't need (even when they are broke), or to become overwhelmed and overcome and overpowered by something or someone who has no good intentions toward them.
They don't care if you lose your job, your house or your children because they cannot care.
They will bring illegal substances into your home and then taunt the authorities so that they will come to confiscate all that you own because it is your property that they brought these substances to, whether you knew it or not. The authorities can take your home, and they can put your children in foster care, if that is what they decide to do, even if you don't know that these illegal substances are in your home. It doesn't matter whether or not you were willing to allow these substances to stay in your home.
They will teach your children, even younger siblings, to be disrespectful, dishonest, rebellious and maybe they will teach them to be addicts, too, so that they can follow in the useless footsteps of an addict. They will try to convince you that you are the one who is crazy for thinking that it's a good thing to raise your children to be sober, productive, honest and of good character so that they can make it in the world.
They will surround themselves with others who believe the same things they believe, like the notion that they are entitled to everything they takes from you and that you are crazy for not allowing him to do it without a fight.
The addict cannot care.
Don't take it personal.
The thing that we need to remember is that God cared enough to send His son to die for our addicts and alcoholics. Jesus loved them enough to go to the cross to pay for the sins of our addicts and alcoholics. The Holy Spirit is here to give us the Power we need to overcome addiction and all the sins that are caused by it. This does not mean that the consequences will disappear, but it does mean that we do not have to be slaves to the insanity of addiction and alcoholism.
The addict cannot care, but God cares enough for all of us and He delivers!
~pk
#noexcuses