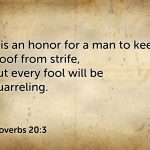 Don't be fooled!
An addict will try to prove to you that he is right and you are wrong. They will brush away your concerns. They will try to convince you that you need to change your way of thinking to align with their new way of thinking. Don't be fooled! They need to do this in order to continue to rationalize their drug and alcohol use. It's easier for them to continue if they are around people who will fall in line with their thinking. Some of them become masters at manipulation because of the burning desire for their drugs or alcohol!
Here's the thing:
You are NOT required to abandon what you KNOW is right in order to make an addict feel comfortable. The first and foremost reason that you do NOT need to go along with their line of thinking is this:
They choose to use substances to alter their state of consciousness.
They may be avoiding the emotional ups and downs of everyday life or they think they need something to give them peace, to calm their nerves or just to enjoy or enhance "the moment".
Whatever their excuse for using drugs and alcohol, the bottom line is that it will give them the change they are looking for (until it doesn't any more). They will keep using, until it eventually becomes something that they need to do to feel "normal". The problem with their "normal" is that it has changed from the "normal' that was normal before they started drinking or using drugs.
They will say you are being silly or paranoid or they will imply that YOU are the one who is crazy. The fact is that the more they use substances to alter their state of consciousness, the more their bodies (including their brains) will be altered by those substances. Every hit or drink is one more step into the web of insanity that is one of the inevitable results of addiction.
The transformations are more obvious with some addictive behaviors than with others. When someone is addicted to shopping, you can see the results as their purchases begin to fill their homes. For disorders related to food you will eventually see a weight gain or loss.
Because an addiction to a substance does not always make such obvious outward changes in the life of an addict for a long time, he will have a more difficult time "seeing" those gradual changes. It's like that frog dropped into a cold pot of water. Continuing in an addiction is like turning on that fire under the pot. Eventually, the frog is boiled to death and they never saw it coming! Sometimes you will see things that he cannot see. We cannot take a scan of that brain, where the most devastating changes are evident, as easily as we can open up a closet. We cannot examine a liver like we can view the numbers on a scale.
But, the fact you cannot immediately see the changes to someone who is addicted to a substance, is not a good reason for you to abandon what you KNOW to be the truth. Remember this person has chosen to use substances to escape or to enhance their lives. Remember that using substances to escape or enhance life will make it necessary for an addict to nurture a thought life that is focused on making the abuse of substances acceptable. First, he has to convince himself and then he will try to convince you.
Don't be fooled! No matter how brilliant he was before he became an addict, his thought processes have been altered. Sometimes that former brilliance leads to the most twisted examples of addictive thought processes. You are not required to trust his judgment just because his feelings are hurt when you do not trust his judgment. As long as you stand your ground, you will give him a standard to live up to rather than allowing him to pull you down to the level to which he has allowed himself to descend.
One example of this is found in Matthew 16:23 when Peter attempted to defend Jesus from the death on the cross. Peter was sincere in his desire to protect his friend and companion. Jesus rebuked him.
But he turned and said to Peter, "Get behind me, Satan! You are a hindrance to me. For you are not setting your mind on the things of God, but on the things of man."

-Matthew 16:23
The enemy may have conquered your loved one (for a season), but that is not a valid reason for you to allow him to conquer you, too. Jesus rebuked the devil that was tempting Him through Peter. Don't be afraid to do the same!
God has a plan. Guard your heart and pray for your loved one.
Guard your heart above all else, for it determines the course of your life.

-Proverbs 4:23
If you don't guard your heart you will lose the ability to move forward in your own life.
Bless and do not curse him. Don't allow the devil to take out two birds with that one stone of addiction by denying the fact that your addict is not able to think straight!
-pk